We had a very good discussion on 'Housing for Degrowth—A Different Plan for Urbanisation' at Cafe Kryzys inside the squat Syrena, an bubbling activists' venue in  Warsaw. We could also convivially eat nice vegan food there.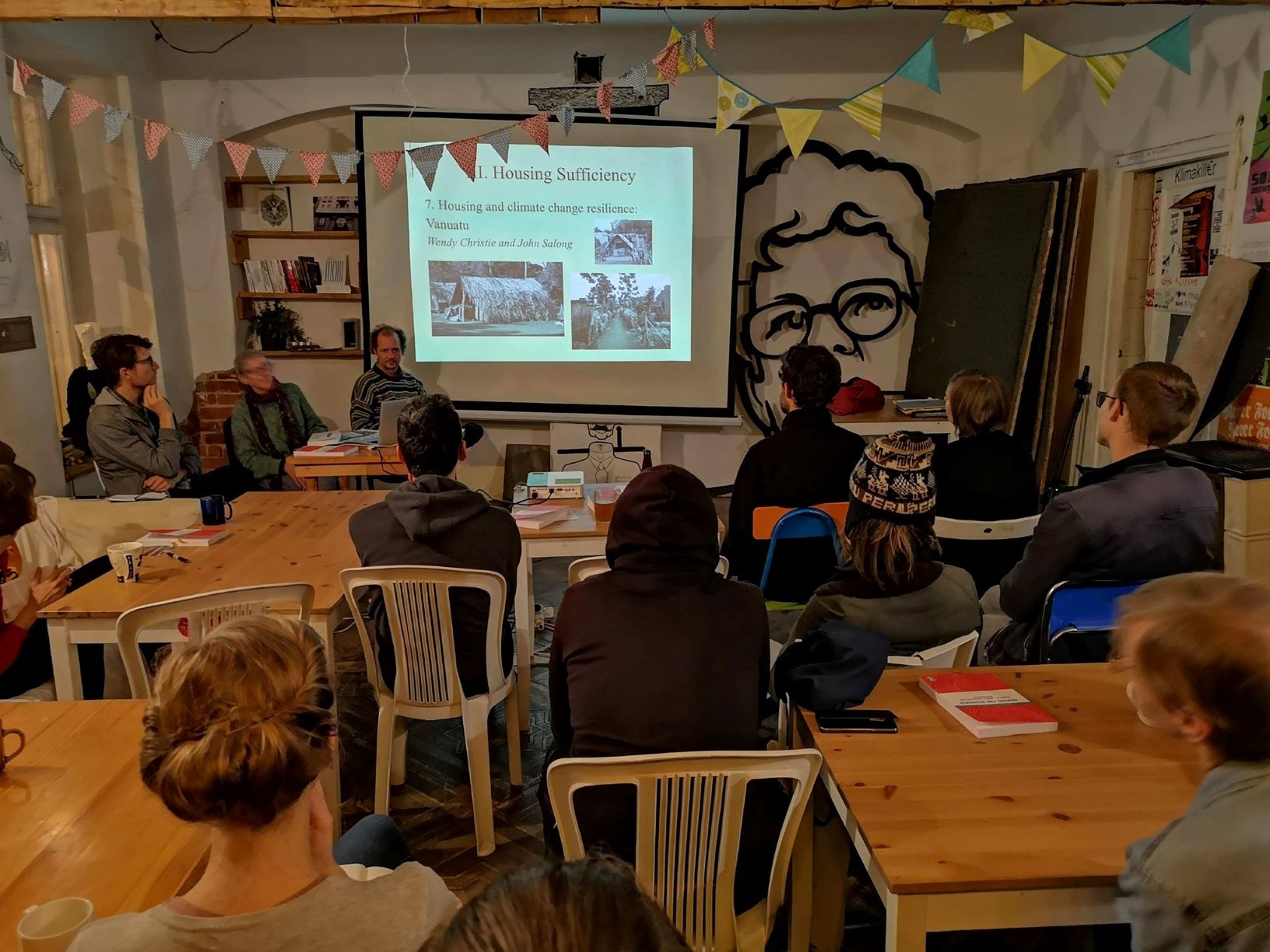 We had the occasion to test many vegan restaurant in the city, thanks to the guidance of Wojtek, promotor of degrowth in Poland, and supporter of Can Decreix. Wojtek and others have done an amazing work of initiating community supported agriculture, a key concept in this country special for the number of small farms that exist in the country. He participated to the start of an organic food coop promoting lots of local products.
We visited a beautiful Bauwagen village in the outskirts of the city.